You are going to love the benefits you will receive with your new customized personal fitness program. Each session will be designed to get you one step closer to your goals. Your program will include:
Nutrition, Stretching, and Cardio programs!
Results producing workouts!
Unlimited Coaching and Support!
Undivided Attention from our trainers!
Guaranteed Results!
Choose the program that is right for you………
FITNESS ASSESSMENT: 
So many people waste countless hours in the gym simply because they do not understand their current fitness level and aren't performing the appropriate exercises. We will assess your weight, body fat using both bioimpedence & Skyndex calipers, blood pressure, resting heart rate, target heart rate, body circumference measurements, core strength, upper body strength & endurance, exercise program design, goal setting – all displayed in an easy to follow manual that can be used to track your progress.
$80
1 HR TRAINING SESSIONS:
"Includes a 1-hour session with your personal trainer at our private training studio located at 3223 Wynbrooke Circle, Louisville, KY 40241.
If the gym setting is not an option for you we will come to your location for an additional $15 per session!! (See list below for pricing details) Also, you can share your time with a partner for only $15 more per person. To pre-book partner or offsite training sessions give us a call at 681-6936 or 599-5560…
| | | |
| --- | --- | --- |
|  40 Sessions: $53 each | 30 Sessions: $56 each | 20 Sessions: $59 each |
| 10 Sessions: $62 each | 5 Sessions: $65 each | 1 Session: $70 |
Women's Only Fitness Boot Camp

If you're looking for a fun yet affordable way to get in shape, then the Women's Only Fitness Boot Camp is just what you need!

Experience 12 challenging sessions of fat-burning & muscle-shredding with a fitness degreed & nationally certified personal trainer. The cost is $150 per person for (12) 1-hour sessions, meeting Mondays, Wednesdays, & Fridays for 4 weeks. Class size is limited and books fast!!
Come see for yourself why this is the hottest program in Louisville!! To view our class schedule or to register visit us at www.louisvillebootcamp.com.
Body Sculptors Private Fitness Boot Camps
Need to get ready for a wedding? Vacation? Or just ready to see
your body transformed? Then try one of our private Boot Camp packages where you can meet 3-5 times a week for six weeks with your personal trainer, receive weekly fitness assessments (an $80 value per assessment) to monitor your progress, and get unlimited nutritional advice and meal planning (a $70 value per analysis). Its an all-inclusive package that is GUARANTEED to get results for anyone who needs a jump start to get them going on the right track! We will work hard, matching you step for step to get you where you want to be!
Our staff of degreed and nationally certified trainers can take any of our programs and cater it to fit your needs. Choose one of the boot camp options and the number of days you want to meet with your trainer each week and leave the rest to us!!!
We are Louisville's experts in both private and group boot camp training. Don't take our word for it; see for yourself. This soon to be bride dropped 15lbs fast in our Bridal Boot Camp!!! Click here
BRIDAL BOOT CAMP
NEW MOM BOOT CAMP
SPORT SPECIFIC BOOT CAMP
EXTREME POWER BOOT CAMP
JUMP START BOOT CAMP
| | | |
| --- | --- | --- |
| 3x per week: $1495 | 4x per week: $1730 | 5x per week: $1995 |
ONLINE PERSONAL TRAINING:
"Are you looking for an effective, yet convenient and affordable way to get in shape?  Is meeting with a trainer one-on-one two or more times a week impractical or impossible?  Then ONLINE personal training is just for you!  Click here for details and pricing!"
HOME GYM DESIGN:
We can create a maximally functional home gym for beginners all the way to the most experienced lifters that will save you a ton of money!! $200.00
BODY SCULPTORS VISITOR PACKAGE:
If you are visiting Louisville on business or pleasure give us a call at 502-681-6936 and we will keep you on track with your current fitness program.   $60 per 1 hr training session (For an additional $10 per session we will come to your hotel!!)
Are You Ready To Start Your Transformation?
SMALL GROUP TRAINING
14 DAYS FOR $14
($120 value!)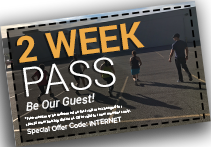 The most cost effective way to work closely with a personal trainer. Men's and Women's groups available
6 Free Group Fitness Sessions
Access to Registered Dietitian
Meal Plan
Body Fat Analysis
PERSONAL TRAINING
GET A FREE CONSULTATION
one on one personal training is 100% customized to YOUR needs. This one on one attention and accountability is the fastest way to reach your goals!.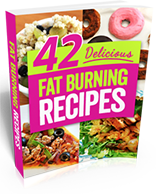 Free Workout Session
Goal Setting
Body Fat Analysis
Diet Analysis
Free Ebook!