I.C.E (Intense Cardio Exercise)
Endless hours on the treadmill to SHED FAT are over!

Most attempts at cardio wipe out any chance of body shape improvements. I'm sure you know lots of people that spend hours in the gym or on the treadmill and they never change! ICE is a science-based approach that maximizes fitness & fat loss!
In fact the research behind ICE principles show you can burn up to 3 times more fat vs regular boring cardio exercises!
With the Transform Fitness ICE Program you will experience Boot Camp/ Group Training like you never have before.
You will never be bored again as we offer up to 13 Fitness Classes a week to choose from ranging from 'Kick Boxing/Boxing' and 'Core Conditioning', to our trademark 'Ultimate Warrior' class where you will utilise a diverse range of equipment such as the battle rope, TRX and torsonator … just to name a few!
Also no 2 workouts are ever the same and all of them are programmed and designed to get your metabolic rate working into overdrive so you will be BURNING FAT for hours after your session. In addition, the programs take into consideration all fitness and strength levels with a regressed and advanced option for exercises.
Here's a sample of what you will experience…
We structure our workouts to optimize calorie expenditure! Our expert
instructors design to

suit beginners & all fitness levels

! Exhilarating, fun, safe, result-producing workouts!
Support, Motivation and ongoing Progress Tracking with our Online Tracking Software
Get UNLIMITED ACCESS to up to 13 ICE Sessions per week from

less then $5 per session
Are You Ready To Start Your Transformation?
SMALL GROUP TRAINING
14 DAYS FOR $14
($120 value!)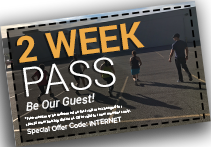 The most cost effective way to work closely with a personal trainer. Men's and Women's groups available
6 Free Group Fitness Sessions
Access to Registered Dietitian
Meal Plan
Body Fat Analysis
PERSONAL TRAINING
GET A FREE CONSULTATION
one on one personal training is 100% customized to YOUR needs. This one on one attention and accountability is the fastest way to reach your goals!.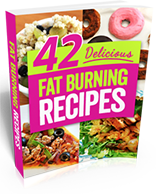 Free Workout Session
Goal Setting
Body Fat Analysis
Diet Analysis
Free Ebook!