BODY SCULPTORS: CUSTOMIZED NUTRITION COACHING AND PERSONAL TRAINING
Fitness is highly personal. It takes a lot of courage to make a lifestyle change and to trust someone else to guide you. That's why we take a personalized approach and form a personal connection with every client at Body Sculptors.
Our easy to follow nutrition plan is created just for you. You'll eat and train the right way at our state-of-the-art facility.
We show you exactly how to lose weight and keep it off. You'll feel stronger and more confident with changes that you can see.
So, come join us at Body Sculptors!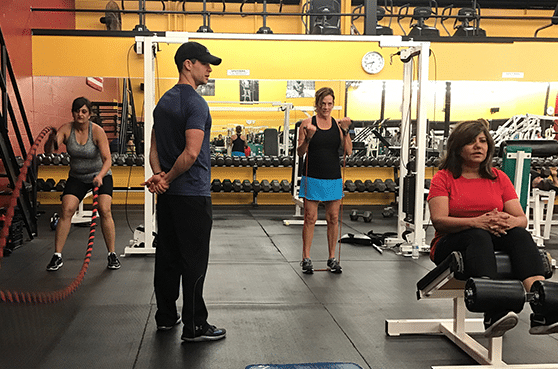 MEET JEFF, REGISTERED DIETITIAN AND MASTER TRAINER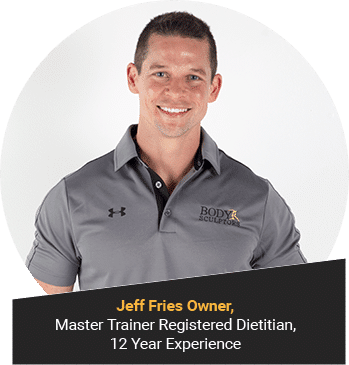 Your Fitness and Nutrition Coach At Body Sculptors
Hello and welcome… My name is Jeff Fries — I'm a Registered Dietitian and Certified Personal Trainer and the owner of Body Sculptors, the ONLY personal fitness training program in Louisville Kentucky that guarantees your success.
I understand the importance of diet in well-being. I was the "skinny kid", constantly underweight with low energy. I was practically on a starvation diet because I didn't know how to eat for health and energy. Once I started to eat properly, my life changed. I became happier and more confident.
OUR MISSION AT BODY SCULPTORS
Body Sculptors started in 2007 to impact as many lives as possible with nutrition therapy and exercise. Since then, we've helped hundreds of men and women lose weight and drastically change their lifestyles.
Body Sculptor's program is results-oriented, personalized fitness and nutrition coaching for any ability! Come in and check out the recently opened, personal training private studio.