August 3, 2017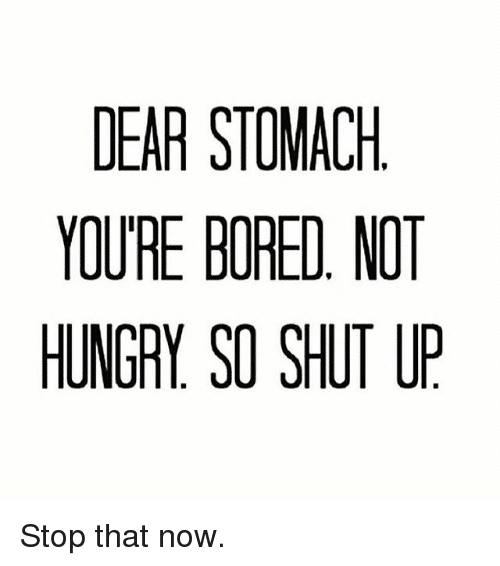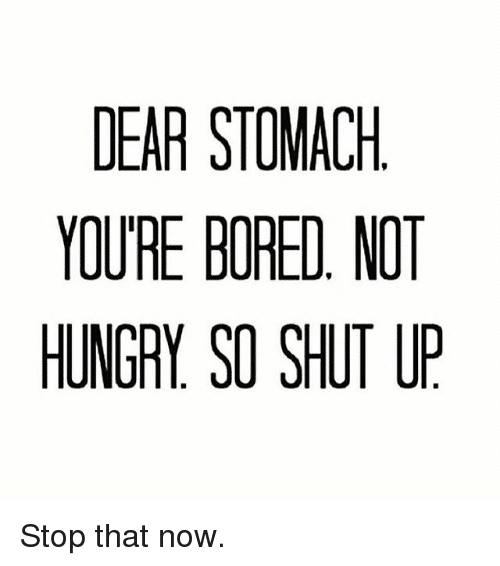 People don't always eat because they need the calories to sustain them. They eat for a number of reasons. Sometimes, it's emotional and triggered by anger or sadness. Sometimes, eating occurs because, frankly, you have nothing better to do. It's hard to tell whether you're hungry or bored in those instances, unless you focus on why you're searching for food. Before you grab a quick sandwich, try some of these tactics to see if you're really hungry or if it's something else you seek.
How do you feel?
If you're stomach is growling and you haven't eaten for hours, it's not difficult to identify hunger. Sometimes, those cravings to eat come when you're full. That's when you know it's something else driving you toward the cupboards and fridge. Real hunger grows slowly and lets you know several times you're hungry. Emotional hunger occurs suddenly and becomes an overpowering craving for specific foods. These may be emotional comfort foods or crunchy salty ones, like chips. Both types indicate a feeling feeding rather than true hunger.
Try exercising or doing something active.
There's no doubt that your nibbling was the need for something to do or overcome frustration, anger or sadness, if it goes away when you workout for a while. It doesn't have to be strenuous, although getting your heart rate up does trigger hormones that make you feel good and burns off hormones from stress. Running up and down stairs for a few minutes is one solution if it's rainy or dark outside, going for a walk if it's not, can divert your attention and often work off that irresistible urge to snack.
Have a "to-do" list close at hand.
You can eliminate the urge to eat, while getting more done if you have a "to-do" list in hand. These are active tasks that you can complete in 20 to 30 minutes. They shouldn't be major projects, but things you wanted to get finished "some day." Cleaning out a drawer, the top shelf of a closet, moving the couch and sweeping both the couch and floor behind it are a few examples. When you feel that craving come on and know it's from boredom, start one of the tasks on the list. Make them quick so you can cross it off the list and get the feeling of satisfaction, which often makes the craving go away.
– Do your cravings indicate a nutritional shortage? If you keep finding you have the same cravings, maybe it's a nutritional shortage. There are a number of stories where pregnant women crunch on ice, only to find they lack iron or vitamin C to absorb it. When they get an adequate amount the craving disappears.
– Drink a glass of water. Sometimes, people eat because they're thirsty, not hungry. If you drink a cup or two of water and the craving is still there, it's something else.
– Think before you eat. Give yourself an emotional checkup. Is there anything bothering you? Figure out how to resolve it, even if it means just letting it go.
– Are you feeling deprived? That's not a surprising emotion if you're denying yourself some of the food pleasures you enjoy. Start with allowing a small portion of your favorite food as a reward after a week of healthy eating and then move on to non-food rewards, like a new outfit.