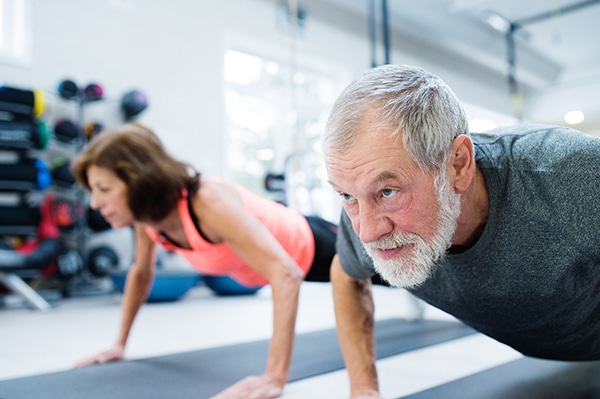 One of the leading causes of poor health is inadequate nutrition. It can occur no matter what your age, but for seniors is more prevalent. There are many reasons for that. Digestive and dental health issues are two of the problems. Physical limitations that impede cooking are another. Even if the senior has a healthy diet available, absorption of nutrients usually isn't as efficient as it was when they were younger. Less active seniors often don't have a good appetite, so they eat less, also limiting the nutrients ingested.
Obvious fixes include changing the things that can be changed.
If the senior has poor dental health, seeing a dentist and taking care of the problem is the fix. Addressing digestive issues is another. If the senior has a physical limitation that impedes cooking, services can deliver healthy meals. Education is the best tool for seniors to help improve their diet. Often knowing what to cook and how to balance a diet is the biggest drawback that affects overall nutrition.
Seniors can benefit from meal planning.
Meal planning can take many forms. You can plan healthy meals one day, make a grocery list the next, shop the next day, and cook a week's worth of meals on another day. It sounds like a lot of trouble, especially creating the meal plans and shopping list. It doesn't have to be. Our Fit Meal Formula can create a personalized plan for you to follow. It even contains a shopping list. All you have to do is buy the groceries listed and cook. Most people find they save money by meal planning. If you're cooking for one, simply freeze the other meals and use them for another week later. It's a lot healthier than using prepackaged foods from the grocery since it provides more nutrients and no preservatives.
Don't forget your vitamin D.
While it's cold in the winter and there's not enough sun to get the vitamin D you need, during the summer months you can make sure you have an adequate supply. Do safe sunning three times a week to boost your vitamin D. Safe sunning means spending 10-15 minutes in the sun. It should be at noon. Not only is the sun at its highest point, but your body is also most efficient at making vitamin D. People with lighter skin should start with less time in the sun. The older you are, the less able your body is to convert sunlight to vitamin D, so taking supplements, eating egg yolks, salmon, or beef liver helps.
If dental issues or a waning appetite is a problem, make a smoothie. You can add protein supplements, fresh fruit and vegetables, and nuts. It's easier to drink several helpings of fruits and vegetables and less filling.
Create a rainbow of bright colors on your dinner plate by choosing a variety of fruits and vegetables. Frozen fruits and vegetables are less expensive and keep longer but have the same nutritional value as fresh.
Make sure to carry water with you at all times and sip it throughout the day. Seniors dehydrate quicker than younger counterparts. and the signs of dehydration vary. Confusion that resembles dementia is one symptom, rapid heartbeat, weakness, cramps, and exhaustion are others.
Always discuss any changes to your diet with your healthcare professional. Some food can interfere with medication. Food sensitivity and medical issues can also be affected by certain foods.
For more information, contact us today at Body Sculptors Personal Training