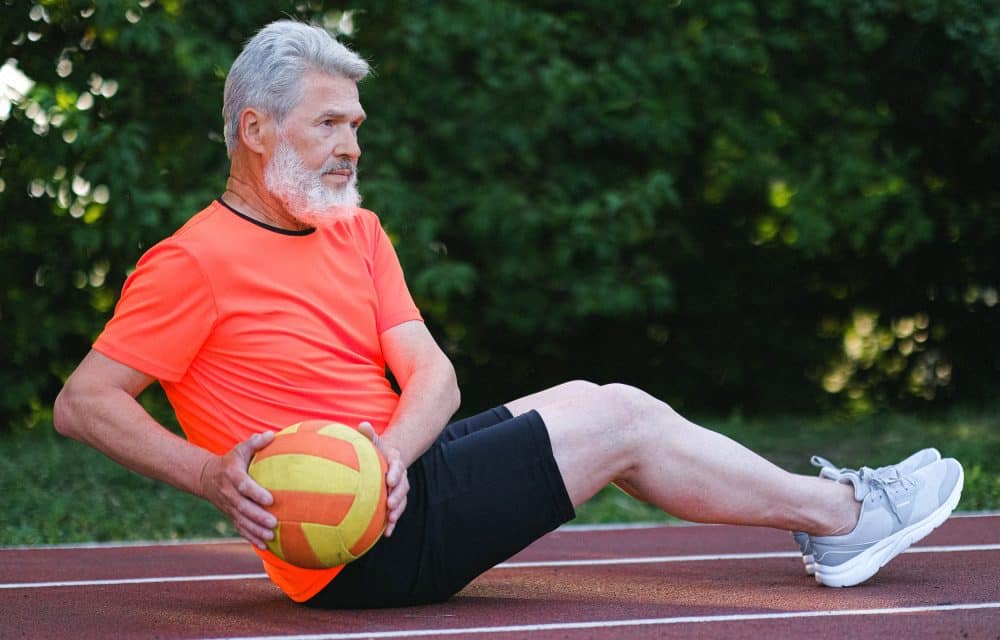 As people age, they often focus on endurance and do some type of aerobic exercise to improve it. They also may include stretching in their daily exercise routine. Far fewer people include strength-training. Many don't realize all the benefits it provides as they get older or think it could be too taxing for them to do. Some senior women think strength-building is just for men, or worry they'll become muscle-bound. The truth is, strength training is important for people of all ages no matter what their gender, particularly seniors.
Strength training won't build big muscles in women, but it will keep seniors mentally sharper.
While the attitude is changing, some women think that lifting weights is just for men and unladylike. That's not true. Deceased icon, Supreme Court Justice, Ruth Bader Ginsberg, had a personal trainer and regularly lifted weights. She knew it helped her maintain her health both mentally and physically, allowing her to serve with clarity until her death at age 87. While she was a trailblazer who broke the glass ceiling, nobody would ever call her too muscular. The male hormone testosterone increases muscle bulk, and the reason women don't develop large rippling muscles without a lot of extra work and a special diet.
Fighting obesity is important.
Obesity can lead to serious health conditions that include diabetes and heart disease. Aerobic-style exercises like walking and running burn calories, but the calories come from both fat and lean muscle tissue. Muscle tissue burns more calories than fat tissue does, so the less you have, the fewer calories you'll burn. That makes losing weight or preventing weight gain harder. Strength training builds muscle tissue allowing you to torch more calories, preventing obesity, the leading cause of preventable death.
More muscle mass means greater strength.
The stronger you are, the less likely you'll fall, which can lead to the inability to care for yourself. Besides lack of strength and improved balance, when you lack adequate muscle strength, it causes sarcopenia. Sarcopenia leads to a wasting of muscles, which are necessary to maintain bone strength. Strong muscles tug on the bones, causing them to uptake calcium to be strong enough to resist the tug. Lack of strength-building allows the bones to lose calcium, causing osteoporosis. Strength-building leads to stronger muscles and bones.
Strength training can slow the process of aging on a cellular level. Studies show that exercising increases mitochondrial activity to keep cells younger. The people benefiting most were 65-80.
Unless you workout regularly, muscle loss starts in the 30s, with loss increasing every decade. The older you are, the harder it is to build muscles due to lower hormone levels and more inefficient protein processing.
Strength training helps maintain mental fitness. Dementia, depression, and Alzheimer's all benefit from regular strength training. Many therapists use it as an adjuvant therapy.
Weight training can help relieve arthritis pain, back pain, and aching joints. It builds the muscles, ligaments, and tendons to help reduce further pain by providing more support.
For more information, contact us today at Body Sculptors Personal Training