February 25, 2019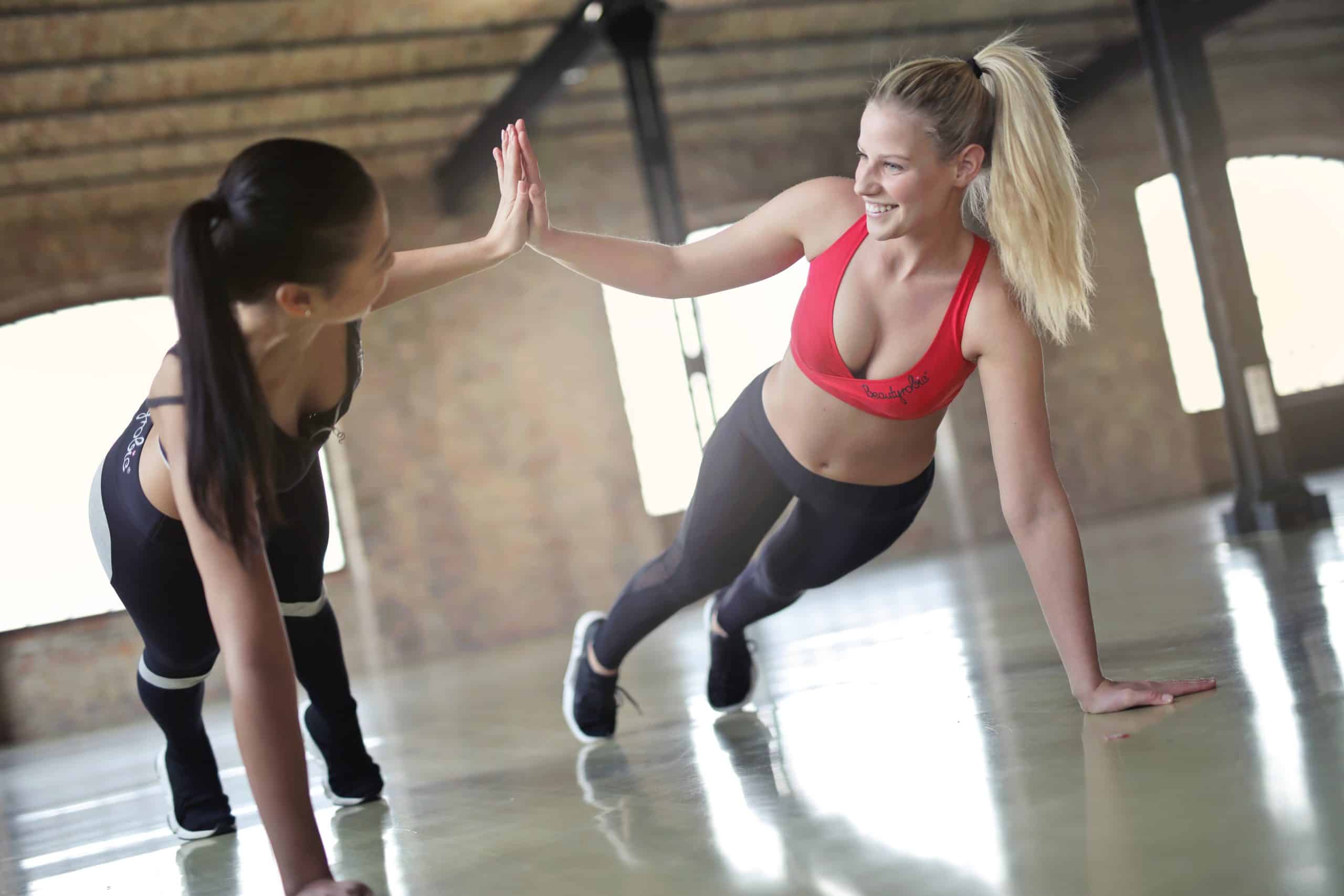 The benefits of workout partners are easy to identify. In fact, one of them is the very reason people use personal trainers. Workout partners keep you accountable for your workout. If you have an appointment to meet a buddy at the gym, the odds of you going increase, just as they do when you workout with a trainer. Some studies show that even having someone check on you to see if you worked out that day can improve your chances of maintaining a regular workout schedule. +
There are lazy days that just making it to the gym isn't enough.
At one time or another, everyone has managed to make it to the gym only to put in a half hearted effort. It's on days like that a workout partner can be a huge benefit. A workout buddy often makes you work harder than you might on your own, just because they're watching and you know it. You also may workout harder as part of friendly competition. Workout buddies may keep you going longer. If you are by yourself, you might skip the last few exercises because you're tired. You're more likely to push through it with a partner there.
You'll pick up more ideas when you workout with a partner.
Whether you and your partner are working out alone or in a group, you'll get more from having a partner. In groups, partners often pick up things you miss and visa versa. When working out alone, a partner can provide new ideas that will add to your workout and techniques to make each workout better.
Safety can be an issue that a workout partner can help.
Not all exercises can be done alone safely. Weight training, for instance, needs a spotter. If you run, especially in the early morning or late evening, there's safety in numbers, making a partner important. If something does happen when running, there will always be someone there to get help. There are many ways a partner can boost the element of safety and make the difference between an effective, safe workout and one that isn't.
Working out with someone can make it more fun. That's one reason group sessions are so popular. The more you enjoy something, the more likely you are to do it, so it helps you stay on track, too.
A workout partner can encourage you and help you through the tough times. Whether you want an "atta' boy" for accomplishing a tough goal or a nudge to keep going, a workout partner can help.
You can get help with more than just exercise when you have a workout partner. You can also get help to stick with healthy eating. Sharing menu ideas and recipes or other information keeps you eating healthier.
You'll have someone to talk to that understands the problems faced when getting fit. It doesn't take long for people not involved to mentally turn off your conversation when you talk or get that deer in the headlamps look.