November 27, 2018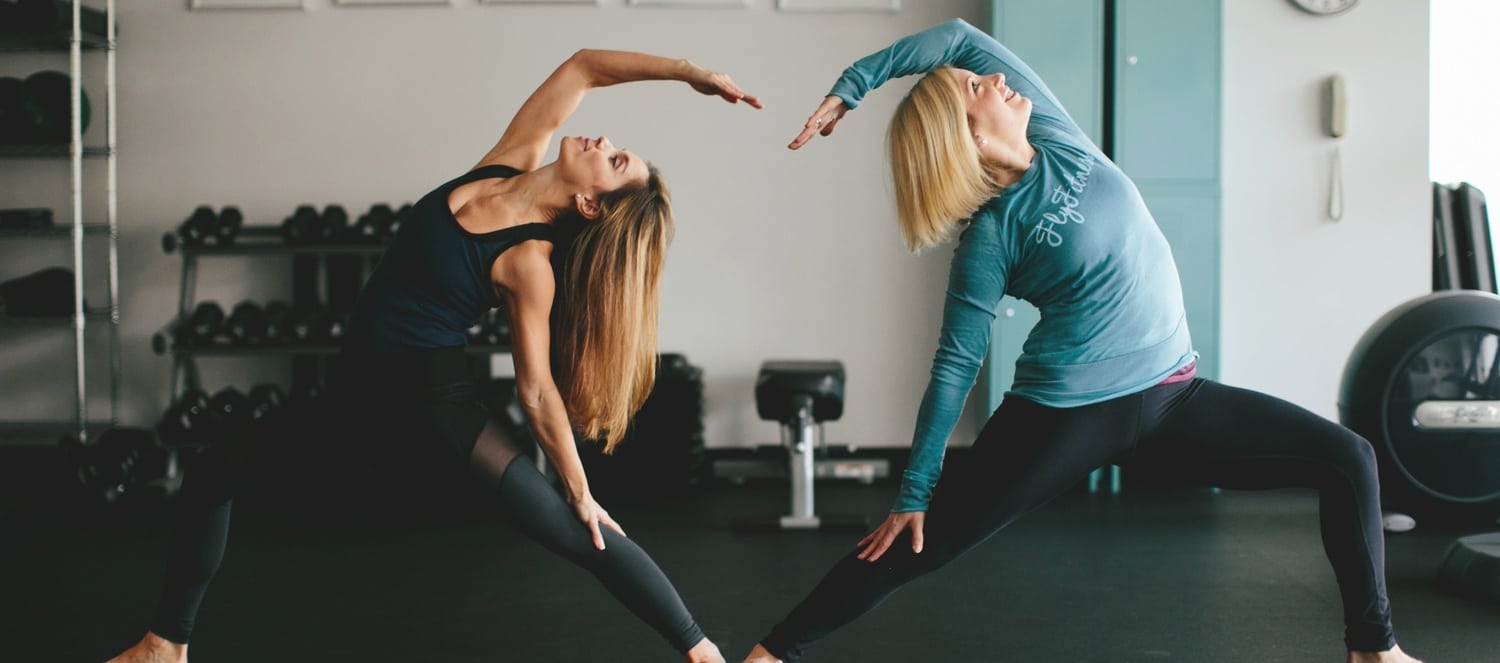 If you're a runner, jogger or other outdoor exerciser or simply need some indoor activities for you or you and the kids to do on your day away from the gym when the weather is cold, snowy or rainy, you'll love some of these ideas. Having active games and fitness routines ready will help you stay consistent to your workout program and avoid skipping it entirely. So if the roads are bad this winter, here's a go-to list you can use. Feel free to add more indoor activities to it!
Dance the day away.
Well, maybe not the whole day but a half hour to an hour of dancing can be fun. You can even combine it with house cleaning and boogie down while washing walls or windows and Samba through sweeping. If the kids are joining you, all the better, but stick with them doing the tasks. Have them dance through cleaning up the living room, then join them in dancing through the disaster in their bedroom. If you don't want to combine household tasks, have music downloads to your phone or on a hand held device that you can stop at any time and Freeze dance. When the music stops, everyone holds their pose.
Have an at home personal gym.
It's not what you think. Your at home personal gym can be resistance bands and a yoga mat. In fact, if you're doing body weight exercises, you only need the mat or a blanket to throw on the floor. Talk to your personal trainer about creating some body weight exercise routines you can use anywhere. Weight training is okay at home if you want to use milk jugs filled with water or large cans of soup as weights. Doorway pull-up bars can also be an inexpensive addition to your collection of workout tools.
Get in your workout, but spend time to create healthy meals.
It's not always easy to create healthy meals, particularly if it's just a day before grocery shopping. Take some time on those rainy days to plan not only the menus but also the shopping list. You'll find that many of the ingredients you use for one meal are also used in others, so you'll often save money doing it this way. Eating healthy doesn't have to cost a lot or even be hard. Plan cooking triple recipes so you have enough to pack away and freeze for other meals. To make it even easier, we offer an internet program for meal planning so you don't have to do all the work.
Have a jump rope or hula hoop ready for exercise. Make sure you clear an area thoroughly before you start. Kids will love doing this with you, so get one for each child, too. It's a super inexpensive way to get the kids involved with fitness.
If you have a sturdy coffee table, sturdy chair or a really thick book, use it as a workout tool and do a stair stepper. You can watch TV as you step up onto it and back down to the floor.
Marching in place and lifting your knees really high can be exhausting and a great cardio workout at home when the weather's bad.
Bad weather isn't the only reason people workout at home. If you find that working out at home is your best option, check out one of our internet programs to get guidance from a personal trainer.