March 15, 2022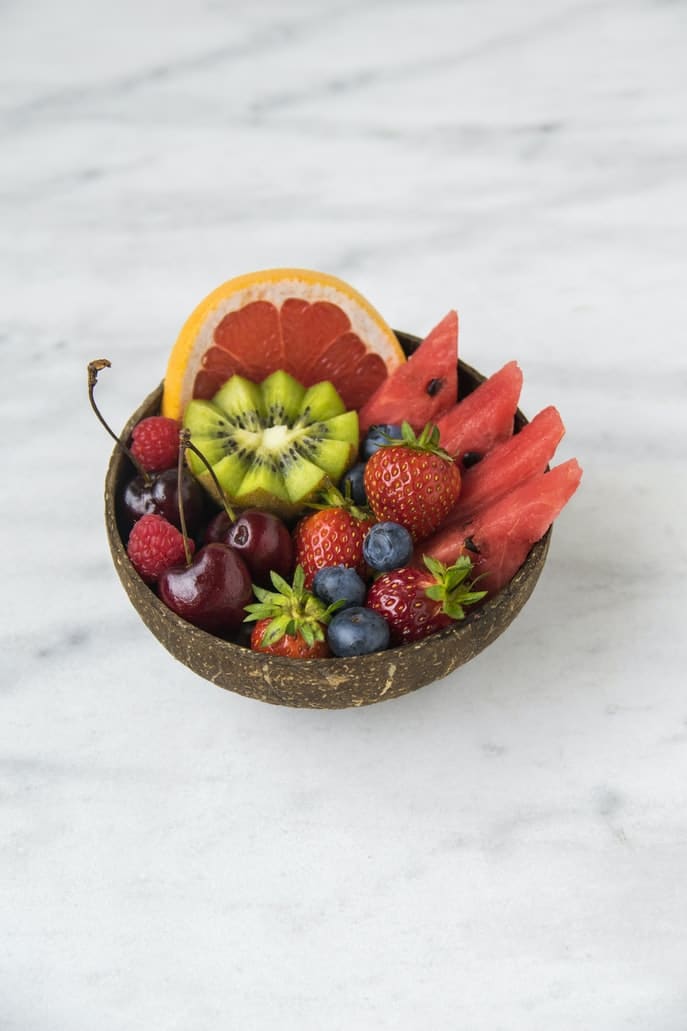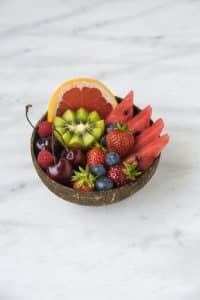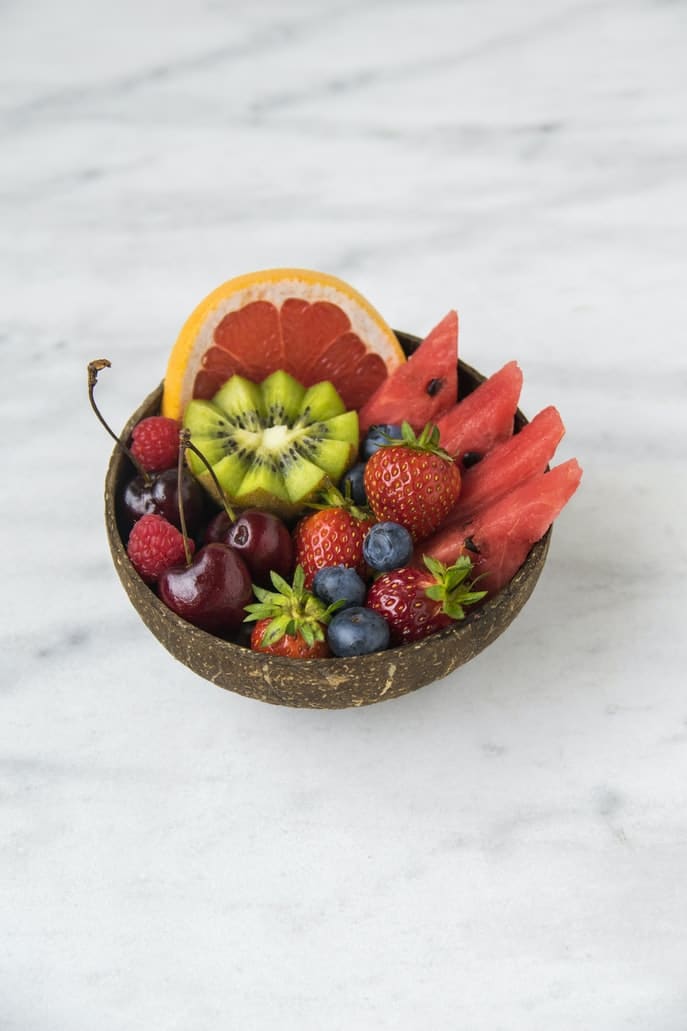 What's the best food to start you day off right? It's actually a combination of foods, but good fruit combos should be part of that group. Fruit is easy to digest, provides energy and based on the colors, textures and even shapes of fruits, have different phytonutrients and antioxidants. Creating combinations of fruit for breakfast can help you improve your skin, fight inflammation and boost your immune system all in one dish.
Detox with watermelon, lemon and goji berries.
Squeeze a bit of lemon juice over your watermelon and goji berries to add some tartness and more nutrition. Watermelon is just as the name implies….mostly water. In fact, it's 92% water that helps flush toxins. It contains vitamin A, C and lycopene to help detox the body and fight free radicals with antioxidant benefits. The watermelon also contains glutathione that's a detox agent. Lemon juice is also a detoxer, as are goji berries. Goji berries contain choline, that detoxes the liver. They also contain vitamins A, B, C and E and iron.
Focus on inflammation with a great combination.
What fruits fight inflammation? Blueberries, cherries and pineapple do. Pineapple has bromelain, an enzyme that deals with inflammation of the gut. It also helps boost your immune system with the vitamin C and helps you digest protein. Cherries, especially dark cherries, are rich in anthocyanins that help reduce inflammation and are antioxidants that help lower blood pressure and the risk of gout. If you opt for tart cherries, you'll get a more potent amount of anti-inflammatories. Blueberries, also high in anthocyanin, is a veritable cocktail of vitamins and nutrients.
Boost your energy for the day with avocado, apple, and banana.
If you exercise in the morning and need a post-workout snack, consider a quick dish of chopped avocado, apple and banana. The banana has potassium and provide quick energy. The avocados provide healthy fat and combined with the high fiber of apples will keep you feeling full for a long time to help you lose weight. You can create individual bowls and eat them separately or make them into a combo treat.
A tart but tasty treat combines strawberries, kiwi and grapefruit. It contains a high amount of vitamin C for the immune system. That boost in the immune system can reduce inflammation and prevent illnesses.
You'll get a boost of energy, boost your immune system and feel full for a long time with a combo of plain yogurt, fruit (grapes, cherries or blueberries are best), a half a sliced banana and topped with more yogurt and nuts. Put it in a small jar with a lid the night before if you're rushed in the morning.
Look your best with a combo of blackberry, cantaloupe and papaya. This sweet treat helps boost collagen and the papain in papaya prevents skin damage. The antioxidants and vitamins will give you an improved complexion and healthier hair.
For a healthier heart, mix red or purple grapes, bananas and pomegranates. Red grapes contain resveratrol and other antioxidants that are heart healthy. Pomegranates are high in antioxidants and bananas are Mother Nature's beta blockers.
For more information, contact us today at Body Sculptors Personal Training