February 16, 2019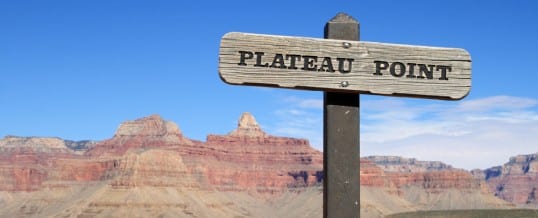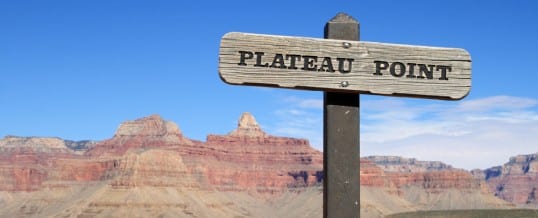 In fitness, there are lots of different types of plateauing. You can have a plateau that puts a ceiling on the amount of weight you lift, a plateau where you're stuck at the intensity of a workout and a plateau for weight loss. Most people hear plateauing and think of weight loss. That's because it's one of the biggest frustrations people who try to lose weight often face. There are ways to break a plateau, but first you need to identify why it occurred.
Weight loss can start with a huge drop in weight and then almost none.
When you consider what occurs during weight loss, it's easy to understand how the weight comes off faster at first and then becomes obstinate. It's all about numbers. The first number is 3500. That's the amount of calorie deficit it takes to lose a pound. The second is your own weight. The heavier you are, the more calories it takes to do everyday things. The more weight you lose, the fewer calories you burn, even if you've built more muscles. When this is the cause of plateauing, making your workout harder is the route to take.
Not only should you ramp up your workout, you should vary it, too.
One of the leading causes of plateauing is doing the same workout for a long time. Your body is amazing. After you do so many repetitive moves, it finds a way to do them that burns fewer calories. That's called efficiency. While that's not so great for modern day people with burger castles on every corner, it was great for a caveman who wasn't sure where to find his next meal. Varying the workout frequently keeps your body off balance, never quite becoming as efficient and burning more calories.
Sometimes even when you do everything right, those stubborn pounds remain.
Maybe the problems isn't coming from lack of progress, but great progress. When you're working out, you're building muscle tissue. That muscle tissue may be the culprit. It's a good culprit and not the enemy. Muscle tissue weighs per cubic inch than fat tissue does. It also takes a smaller container to hold ten pounds of muscle than it does take to hold ten pounds of fat. You may be losing inches instead of pounds, but you'll look better, thinner and fitter, even if the scales won't budge. Gauge success with a tape measure, not a scale.
Look for ways to increase your daily activity not at the gym. Just by taking the stairs, rather than the elevator, can help you make those last few pounds budge.
You may be eating healthy, but are you drinking healthy. Sugary drinks, especially soft drinks, add loads of calories to your daily intake, include drinks in your healthy eating plan.
Are you putting forth your best effort at a workout? You won't if it bores you. Find ways to add exercise you enjoy. Shoot hoops with the guys or ride bikes with the kids as an alternative.
Fight the urge to weigh yourself every day. Weight fluctuates and that fluctuating can cause a lot of discouragement if you hit a day when it's on the upside.