September 5, 2017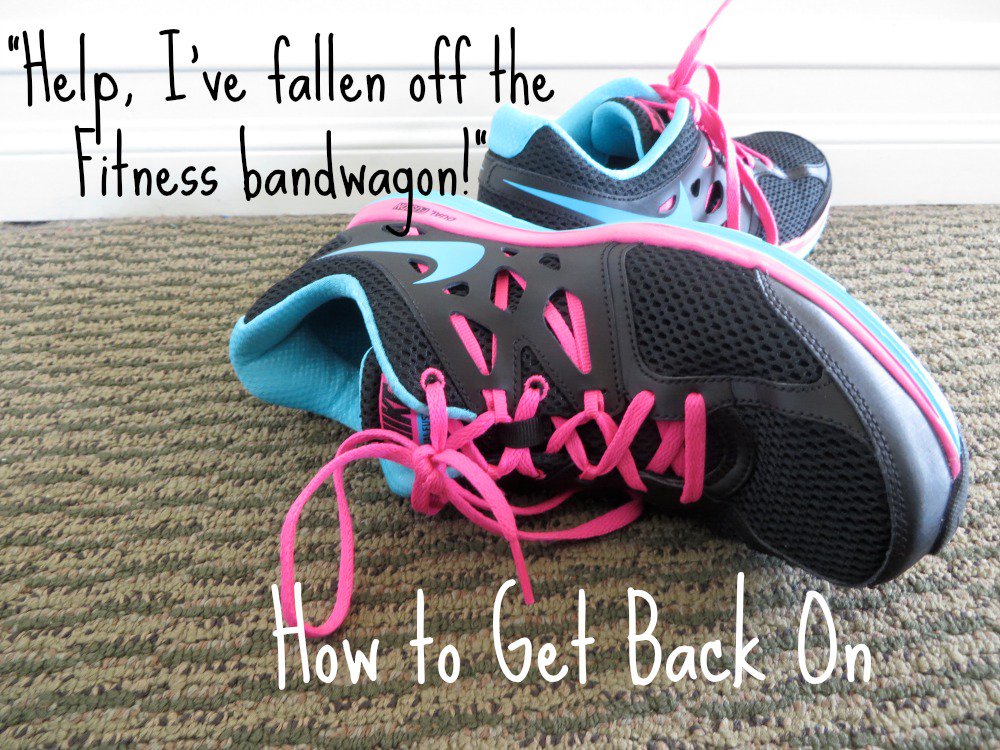 Don't let one slip or even several days or weeks of neglect stop you from looking and feeling your best. It's time to get back on the fitness wagon. Even if you fell off the wagon, then sold it for money for Oreos, it's never too late to start over and get back into the routine of working out. One thing about exercise, it's not a task, like doing laundry, where if you let it go for a few days, you can catch up again in one night. It takes time to get back on track, so you may have to take it slowly at first.
Sure, you messed up, but don't let that stop you.
When you were learning to walk, you fell, stumbled and didn't do it well at all. You never let that stop you. Slipping up and falling off the wagon is part of learning a new lifestyle. Some people get it immediately and once they start, it's part of their life forever. Most people start and stop several times until they find the right motivation or learn to make it a habit in their life.
Were you in front of an open refrigerator all night?
Healthy eating is one of the biggest problems people face. They often feel that if they cheat on their diet or healthy eating habits, it's all over but the shouting. That's not true. In fact, there are cheat days built into healthy eating. Sometimes, eating a bit of the food you're craving helps you stick with a healthy eating plan. In fact, eating more than normal on occasion may even help you shed weight by letting your body feel as though food is plentiful. Chalk up that eating marathon to a bad day and get back on track.
Are you feeling too tired to go to the gym.
When you're tired, what you may actually need is a little exercise to get your blood circulating. However, if you've been working out furiously and not taken any time away from the gym, you may have overworked your body. Examine your workout habits and see if you really need rest. That's not falling off the wagon but giving your body time to mend. Your personal trainer can help you identify the problem.
– Decide to workout for just ten minutes. If your exercise program has been put to the side, use the ten minute theory. Put on some music, run in place, do a few squats. If you feel like doing more time, go ahead. Otherwise, try ten minutes a few more times throughout the day.
– Take it one day at a time. Rather than say you're going to eat healthy from now on, say you're going to eat healthy tonight…and do it. Little by little get back to old healthier eating habits.
– Work with a personal trainer. If your exercise wagon crashed and burned, a trainer can help you create a new one.
– Switch your routine around to have more fun. Add fun activities like bouldering, bike riding and even Kangoo jumps to the workout.