September 15, 2023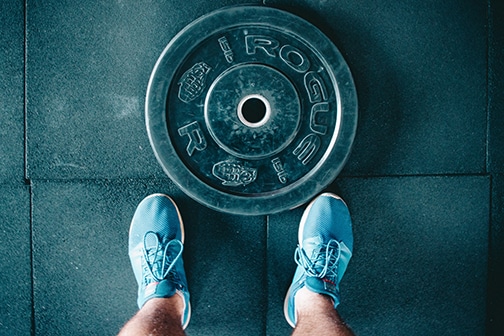 All types of exercise are necessary to be your fittest, cardio, flexibility, balance, and strength training. Each type of fitness requires different training. Some are easier to start than others. If you want to build cardio strength, ride a bike, run, or walk. Those activities don't focus on building strength or improving balance or flexibility. Other exercises provide those benefits. While running may help build lower-body muscles, it doesn't build upper-body strength. Here are some tips to help you start on the path to improved strength.
Don't believe the myth that you need special equipment.
People often fail to do strength training because they believe they need expensive equipment, like barbells, dumbbells, or kettlebells. The truth is you don't need any of those things. People have been doing strength training without any of those things. They use bodyweight exercises to provide resistance. Lifting your body against the force of gravity helps build muscles. If you want equipment but are short on cash, use resistance bands. They allow you to work muscles on all planes.
The most important factor in strength training is form.
To build strength, lift something heavy, push something heavy, or pull something heavy. It's that simple. What isn't that simple is maintaining the proper form when you do it. If your form isn't correct, you face the potential of an injury or not getting the full benefit of your efforts. When you first begin, either have a friend to help or do the exercise in front of a mirror to check your form. Doing it right is far more important than the number of reps or the amount of weight you lift.
Don't train the same muscle groups two days in a row.
When you're building muscles, you stress them and cause microtears in the muscles. It takes time for those muscles to heal. The healing process is what makes them stronger. If you do strength-building every day, it doesn't allow muscle tissue to heal. The muscles dwindle and get weaker. Get adequate sleep, eat quality protein, and if you do strength training two days in a row, work different parts of the body.
Track your progress. Make your workout tough, but one you can do without compromising your form. Start with exercises like push-ups, walking lunges, and planks. As they become easier, increase your repetitions and sets.
Kettlebell workouts or HIIT—high intensity interval training—workouts can speed your progress, while also boosting your cardiovascular health. Circuit training can also build muscle tissue with less time exercising.
Besides increasing repetitions and sets, you can modify exercises. You can make them easier or more difficult. You can alter them to focus on working other muscle groups. If you place your hands wider when doing a push-up, works other muscles.
Having a snack of carbs and protein 30 to 60 minutes before a workout can improve your workout. Consuming a high-protein, high-carb snack afterward can help with recovery.
For more information, contact us today at Body Sculptors Personal Training